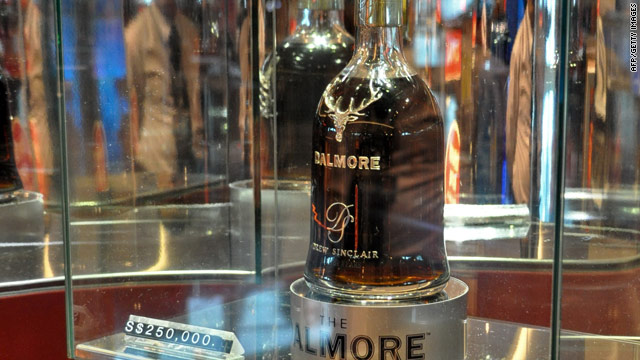 There are expensive bottles of scotch… and then there are expensive bottles of scotch you could actually buy (well, if you had two hundred grand). When it comes to the most expensive scotches, they're usually extremely rare and not available in stores.
This is the most expensive bottle available in a retail store, in this case it was the duty free shop in Singapore's Changi Airport. This bottle was available in 2002 for $39,000; making the $200,000 sale price an appreciation that beats the stock market quite handily. There were, of course, only 12 of these bottles ever produced.
This breaks the previous retail record of $188,000 set just three months ago in London for a bottle of Dalmore 64.