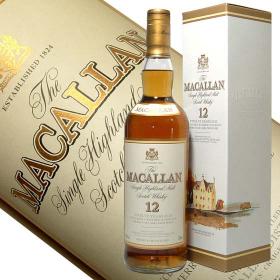 No The Macallan 12 is not being discounted, don't freak out. 🙂
I wasn't trying to be sensational with the title (which is why the answer isn't buried somewhere in the middle of the post) but this was the title of a Whisky Magazine forum thread around the middle of last year and this was just a few months after Diageo announced that Johnnie Walker Green would be discontinued. While the Macallan is owned by the Edrington Group, a different company responsible for other single malts like Highland Park), I think people were on edge that their favorite scotches would be going away.
Fortunately, The Macallan 12 sells quite well (one reason why JW Green was discontinued) and people might have misread the announcement that The Macallan was replacing their travel retail-only (duty free) offerings with no-age statement single malts. The 10, 12, and 15 would be replaced by Select Oak, Whisky Maker's Edition, and Estate Reserve.
The thread also highlights one important thing everyone should do when you hear rumors – ask the source. In the thread, a representative from Macallan eventually registered and commented that there were no plans to discontinued Macallan 12. It's the type of thing that I don't believe they'd lie about just to keep things under wraps.
So, The Macallan 12 is here to stay but don't go looking for it in duty free, those have long been replaced with travel retail-only bottlings (in 2009).