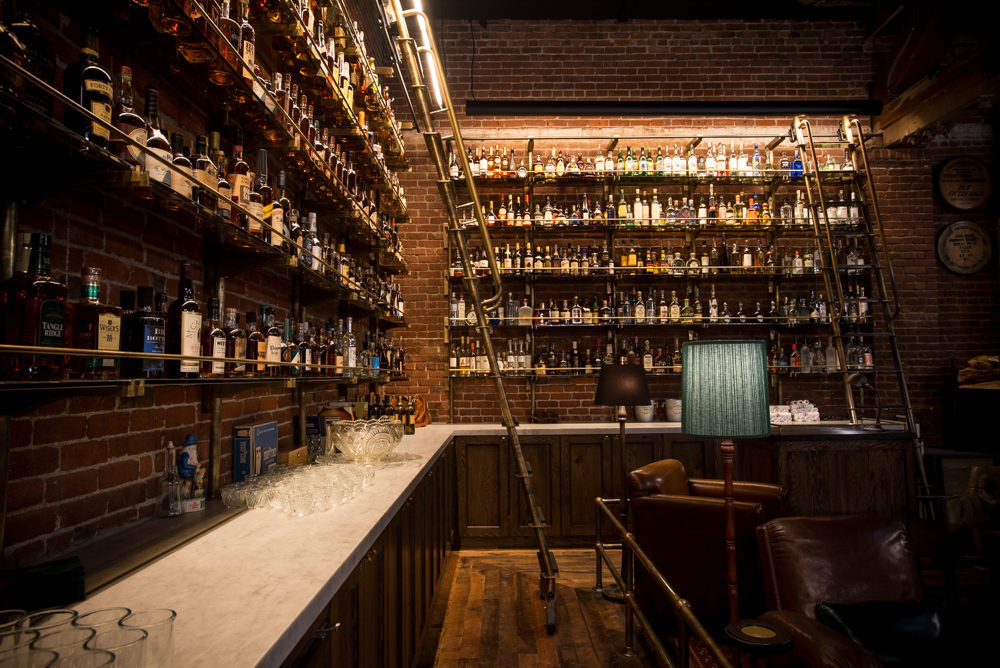 I have a weekly call with a few internet friends of mine and one of the lives in the Portland, Oregon area. For the last few weeks, there has been a buzz around town about the Multnomah Whiskey Library that opened up on October 8th. It has 1,500 bottles of liquor and all the images on pdx.eater.com look absolutely amazing. 1,500 bottles, not all of which are whiskey but many of which are, is a lot of bottles and one day I will go there!
The closest thing we have here is Birds of A Feather in Baltimore and it's set up more like a small neighborhood bar. I've been a few times and they have a very extensive collection of single malts, definitely a great place to visit.
Image is from the pdx.eater.com website courtesy of dinaavila.