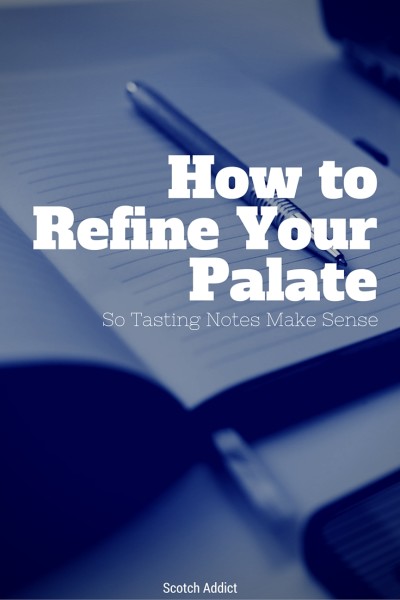 Ever read tasting notes and think: "I am not getting any of those flavors…" ?
Here are Glenlivet 12 Tasting Notes from Master of Malt:
Nose: Sweet creamy vanilla, honey, pineapple, vanilla, pressed apples and a little cinnamon.
Palate: Apple cores, fresh and fruity trifle and creamy citrus.
Finish: Long and delicious, almonds and apple.
The first time I tasted Glenlivet 12, I didn't get any of that.
My first thought? "My palate must not be refined enough." (That and, "wow it's spicy at the end, or is that alcohol burn?")
When I first started enjoying whisky, that's how I felt. "I don't know anything, maybe I should read these notes as a guide or something."
But it's not that your or my palate isn't refined enough, it's that we aren't experienced enough. We haven't drank enough whisky!
Whisky is an Orchestra
Enjoying whisky is a lot like listening to an orchestra. You can enjoy it as the sum of its parts. You can enjoy it for its individual instruments. If you've never heard a violin on its own, you won't be able to listen for it in an orchestra. Someone could tell you the first chair violinist is absolutely phenomenal but until you've heard a violin, you'd have no idea.
For instruments, it's easy – fire up Youtube and you can hear a violin. You can hear how it differs from a viola and a cello.
Now go back to the orchestra, can you tell the violin from the cello from the viola? It's a little harder now that you have all the other instruments going at once.
That illustrates the struggle with tasting notes and whisky. And you can't download, as easily, the flavors of pressed apples, cinnamon, apple cores (vs. apples!) and trifle (what???).
The only real solution is to find those flavors and scents and experience them.
When whisky tasters, especially the seasoned veterans, talk about certain scents and notes, they're talking about a very specific note. For orange peel, they're usually talking about that bitter citrus note you get when you scrape the peel of an orange with your fingernail. That's very specific. It's not the pith, it's not how the oil itself, but the intersection of the bitterness of the outer skin PLUS the oils.
What's the difference between toffee and caramel? As someone who doesn't eat the candies that often, it's a subtle difference. Toffee is sugar and butter. Caramel is sugar and cream or milk… sometimes with butter too. The subtle difference is the creaminess of milk. Good luck buddy.
The short answer is drink more scotch. 🙂
Remember, it's about enjoyment…
In end, it's about enjoyment.
Some "expert" might say that he or she gets this note or that. Hint of lilac, avocadoes, and an unripe grapefruit! Whatever. It's about enjoying it.
For some, the fun is in discovery. I'll take a sip from a glass, taste one thing and five minutes later, taste something completely different. Part of that is the alcohol evaporating in the glass, part of that is just my palate acclimating, and part of it is that you can only focus on one instrument in an orchestra. If you tune into the violin, it's hard to hear the flute at the same time.
Have fun and don't take it seriously! (says the guy who tasted Big Red chewing gum in Four Roses Single Barrel!)