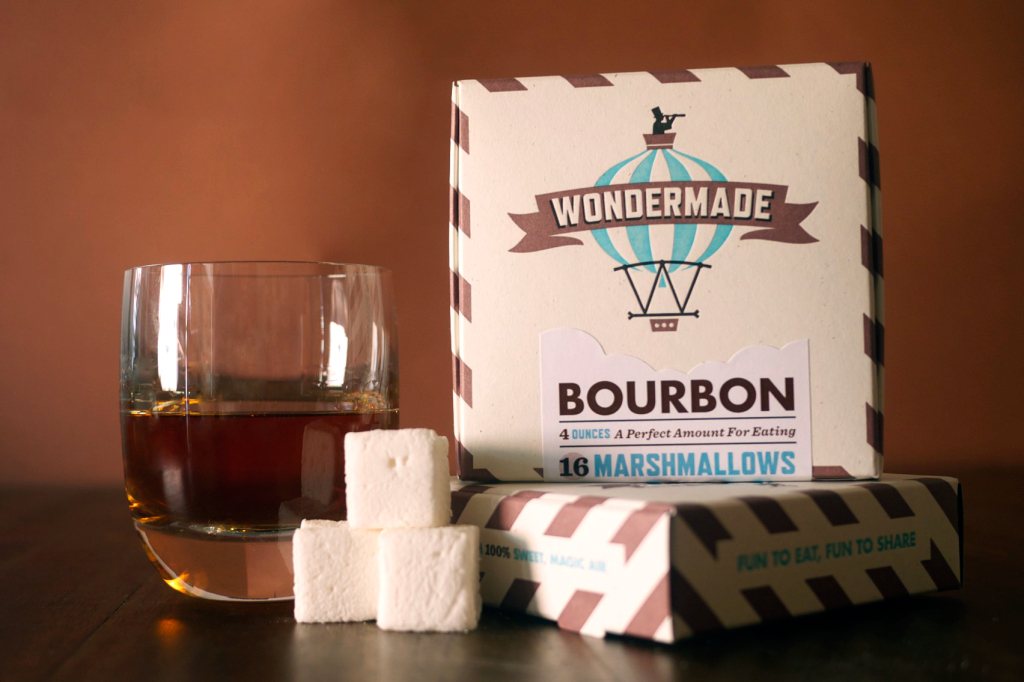 One of my great loves in the world is putting together a fire. I'm not a pyromaniac or anything like that, but I enjoy the firepit outside as much as the fireplace inside. There's something about the flames dancing around… it's mesmerizing.
My wife loves fires too. She loves them because they precede s'mores. 🙂
(I kid — she loves the smell of fires, the look of them, and especially their warmth… but she's usually the one busting out the s'mores making materials even before the kindling is ablaze!)
So when I discovered that you could find flavored marshmallows, I knew I had to get some. Stat.
I haven't gotten them yet but I plan on getting myself a set of bourbon marshmallows made by this company Wondermade. They're not cheap, it's like $8 plus shipping for a package of 16, but they are bourbon flavored!
Have you tried them? What do you think?