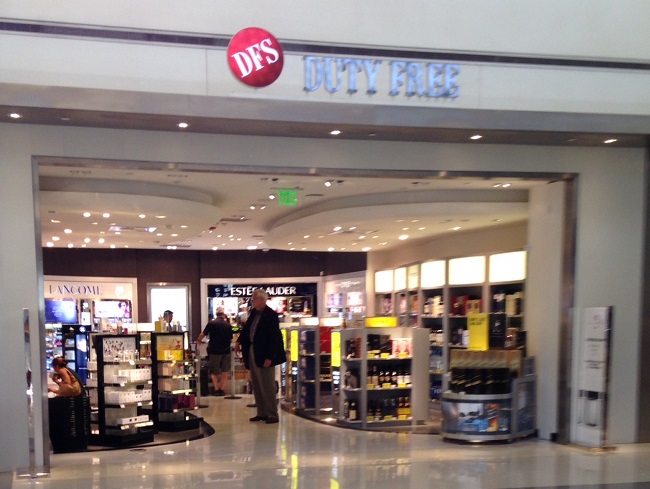 Los Angeles International Airport is an enormous airport and it has seven duty free stores (ten if you count brand specific stores like Burberry, Gucci, and Hermes).
There are a staggering nine terminals and today's report is just of the DFS Duty Free shop located in Terminal 7, which (my guess) serves flights for United Airlines.
While Gary says he's not much of a writer but so far he's sent me two sets of photos from duty free shops, this one and Toronto Pearson Airport – Thanks Gary!
This time he was on his way out through LAX and sent this recap of what's available at the store near Gate 70A:
Just took a couple pictures of the duty free at LAX. This store is by gate 70A. Rather small selection of liquor. Johnnie Walker dominated the shelves, Glenfiddich a decent second place.

So on top you have the Macallan 1824 collection which has no age statements that I could see.

The balvenie is a triple cask, first fill bourbon, refill bourbon and then sherry. I guess it is available in 16 and 25 editions as well but this store only had the 12.

The Glenlivet was the 12 and 18 and appeared to be the standard bottles.

Glenfiddich had the fancy 18, then the Distillers Edition 15yr , interesting looking packaging. A non chill filtered for those who care. Also had the Reserve Cask and the Select Cask bottle.

Johnnie Walker had a huge selection. Red, Black, Double Black, Explorers club, XR 21, Blue, Gold, Odyssey, King George V and a very special packing just for Los Angeles with the blue.

Not much on the whiskey, bourbon, vodka, etc… it is a rather small shop.
Here are some photos (click to load full size versions to get a closer look) – Gary's recap is pretty much spot on about the whole lot: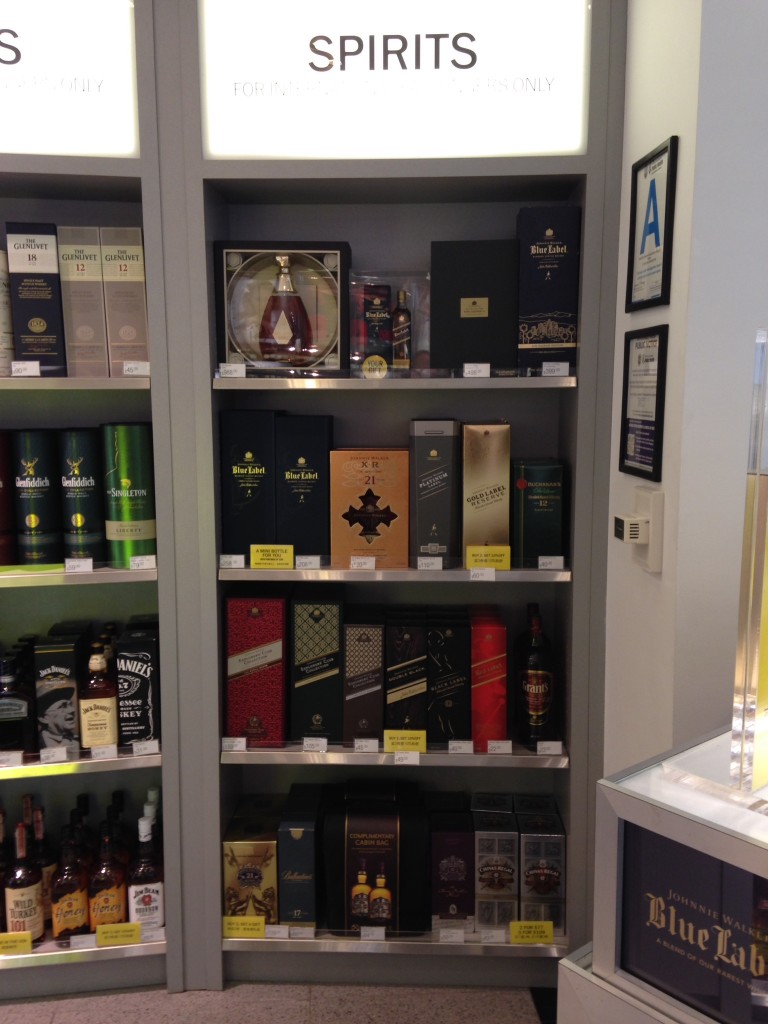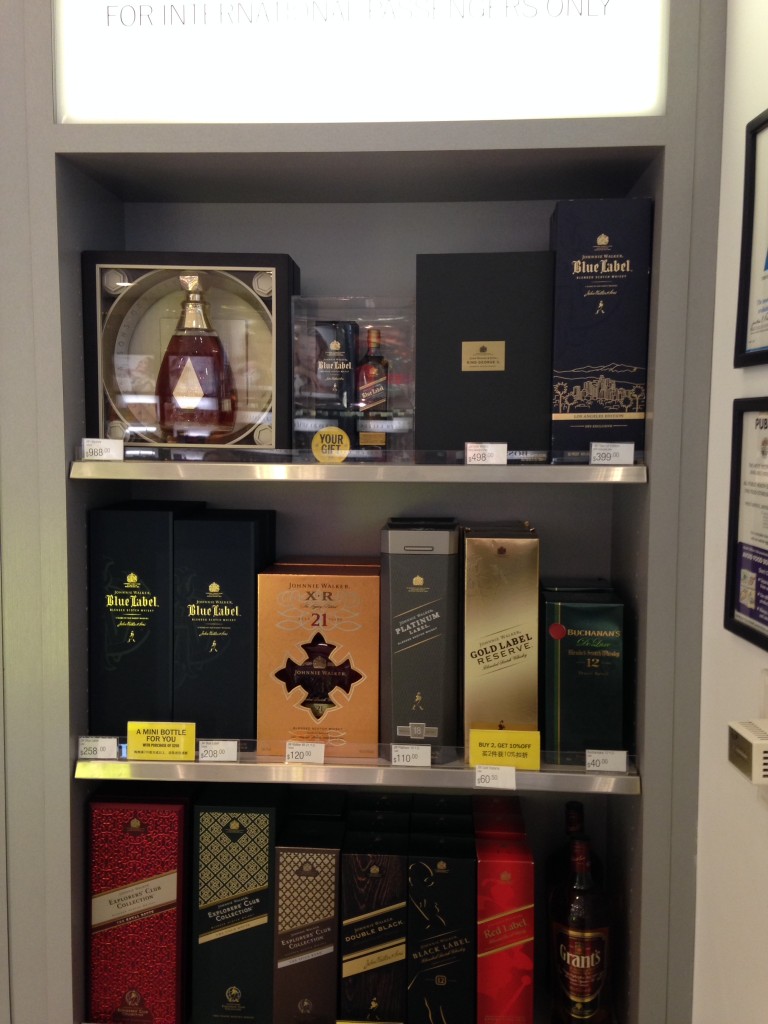 One thing I did notice was the absence of Islays. It could just be that they're out of the photo, sequestered somewhere else that Gary missed, but given the detail he's done before I suspect that's not the case.
My guess is that Terminal 7's DFS is one of the satellite stores, the main ones are probably in the named Tom Bradley International Terminal (TBIT), and so they only stock the highest sales items here.
Whereas many airports have a dedicated international terminal, LAX's terminals are set up, due to volume, by airline so you have a lot of satellite stores that carry the best selling subset of brands. It's why Gary saw a limited selection across a variety of brands.
If you're making a trip through any international airports and have a few moments, I'd love it if you could take some photos of the Scotch areas of the duty free. Email me and we can feature it in a future post on Scotch Addict!