OR Tambo International Airport is also known as the Johannesburg Airport and is the site of today's guide to duty free shops. Our friend Brendan K. sends us these fine photos while on his way to Krabi/Koh Samui, Thailand.
The store itself is called Big 5 Duty Free and it's the only operator of duty free stores in OR Tambo, though there are several stores throughout the airport. The photos Brendan sent our way were from the large one right after passport control.
Brendan sent a LOT of photos, you can download the whole lot here and flip through it, but basically anything and everything you could think of is available here.
Prices are in the South African Rand which, at the time of this writing, is worth 7.5 cents USD. The prices listed go back to March 2014 so the prices won't be accurate. FOr example, you can pick up a Liter of Glenlivet 12 for R465, or $34.875. That's a crazy good price. (though my duty free buying strategy is to buy bottles I can't find locally)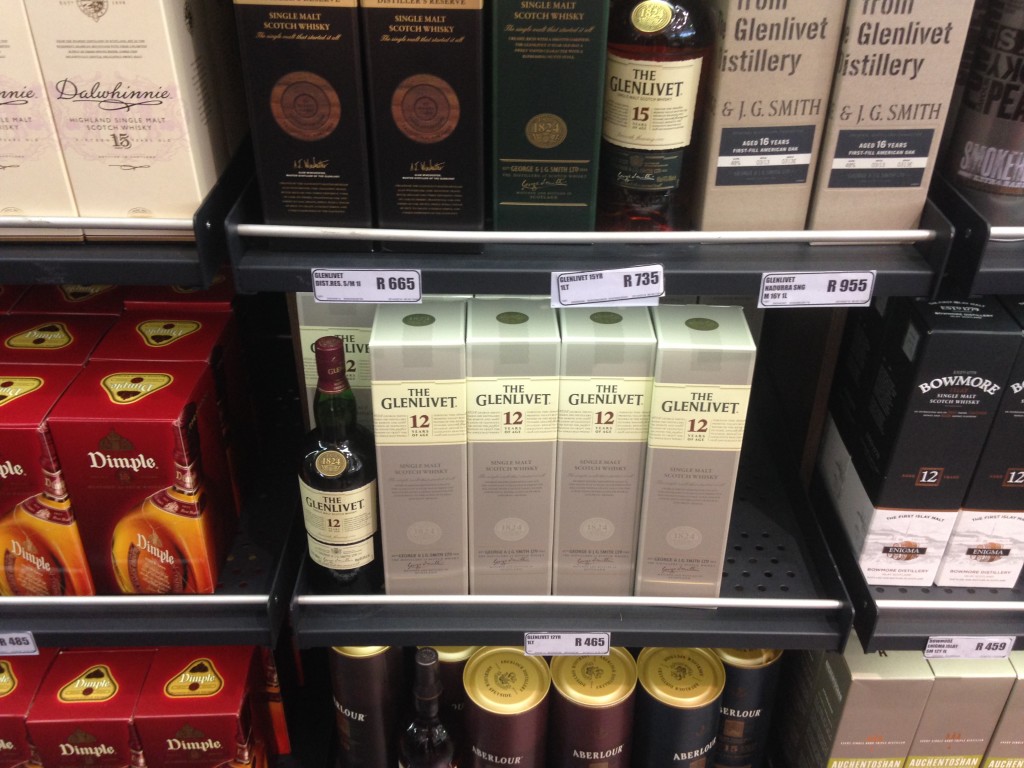 You can see shots of some familiar faces, including a recently popular bottle (at least to me), The Balvenie Triple Cask 16 – a retail exclusive. The little brother, 12yo Triple Cask, is seen right below it.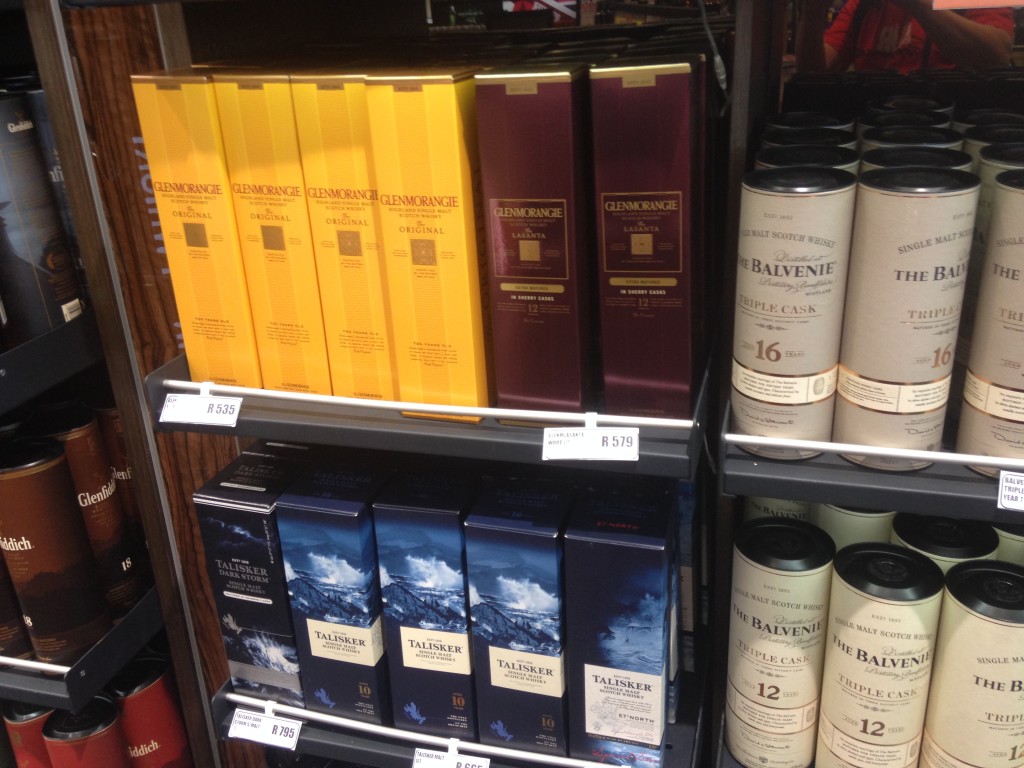 Here is a shot of a HP Sigurd, some of Macallan's retail exclusives (they don't sell standard expressions in duty free), as well as everyone's favorite Monkey Shoulder.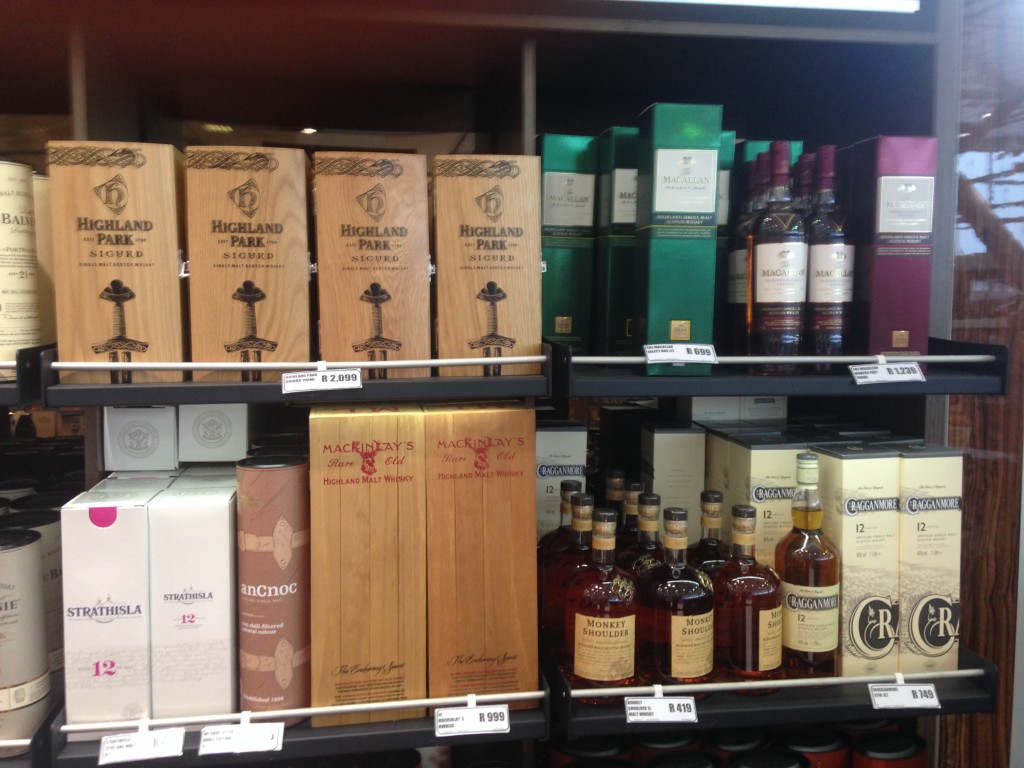 Enjoy!